Welcome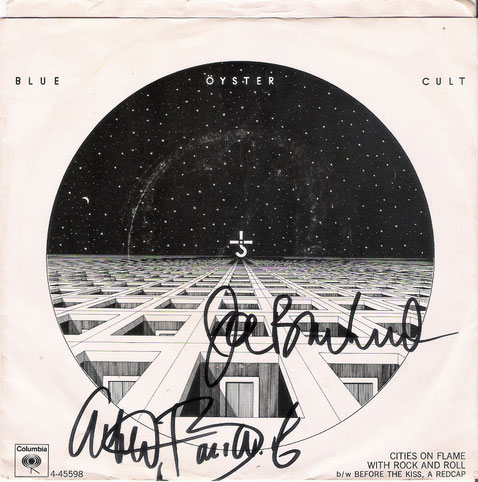 Hi, Blue Öyster Cult fans and collectors !
Here's a brand new site dedicated to the 7" singles of your favorite band.
Why does the "Album" discography stop with "Imaginos" ?
This (excellent) album was the last available in vinyl... So, as I propose vinyl 7" singles here, the discography stop with "Imaginos" !
BUT I add a new page with the few CD singles, which are few, but rare to find !
Why did I not use the umlaut on the site name ?
Simply because when someone search some BÖC site on the web, the umlaut is rarely used... or he's a German fan :) !
NOTE THAT THIS SITE IS UNDER A BIG CONSTRUCTION ! IT'S A PERMANENT WORK IN PROGRES...
CALLING ALL COLLECTORS AROUND THE WORLD !
 IF YOU HAVE ANY SINGLE THAT DIDN'T APPEAR HERE, PLEASE DROP ME A LINE !